Every time I hear someone say that the school year is coming to a close, I want to stick my fingers in my ears and sing loudly, "I can't hear you!"
We've had such a disrupted year that I really don't want to think about it. We've pretty much decided to just keep on schooling right through the summer, but turn our days upside down so that school happens in the afternoons when it's hot, and in the mornings the kids can be outside playing. We'll probably maintain a skeleton schedule, so we can still enjoy the fact that it's summer!
I feel this urgency to make up for lost time, but in reality, we're doing just fine. I had all three kids do a DORA Reading Assessment last week, and all of them scored very high in just about every area. On the Word Recognition Subtest section, Pumpkin and Sweetpea scored mid-12th grade and high-12th grade, respectively. I think they're doing okay.
They both scored lower on spelling, but I know why and what to do about it. We didn't have them working with Spell to Write and Read until partway through last year, and then with all the disruptions, didn't get them working on it frequently enough. We've got that fixed now, and we're doing an excellent program for review. I'm confident by next year their spelling scores will be up. Our spelling story will be the subject of a future post.
Few things have surprised me more in our homeschooling journey than our decision to leave Sonlight behind. I loved everything about Sonlight. You'll think I'm crazy if I confess that before my kids were even school age, I would peruse their catalogue, drooling over all the things we were going to study in the years to come. I still think very highly of Sonlight, and I LOVE their book lists, but we decided the curriculum just didn't fit us anymore, and I really haven't looked back.
I can hardly believe we're heading into our third year without them. Even though I'm in denial about it being the end of the school year, I have put some thought into next year's curriculum choices.
And weighing heavily on those choices was shipping! I wanted to choose curriculum for next year that didn't involve a lot of shipping expense. Now that we have our eReaders, and everyone enjoys using them, it's really hard to justify shipping physical books across an ocean. And I've discovered Amazon China. Yep, you heard right. Amazon.cn. If I'm really stuck for a book, I can buy it from them, with a little extra added on, presumably to cover the import expense that somebody had to pay to get it here.
There is one thing I decided ahead of time we'd pay for the shipping on. I continue to place a high priority for our homeschool on making Math fun and understandable. We've loved Dreambox Learning for that and Math-U-See. But we've dabbled with Life of Fred, which I think is an absolutely brilliant "living books" approach to Math and wanted to use those books too. I desperately wanted to find a way to make room for all of them when we moved here, but it just wasn't going to happen. At some point, I called Joy Center of Learning to ask some questions about the Elementary set, and the kind lady on the other end of the phone advised me not to worry about trying to fit it all in. She said they'd ship the entire set to my door right here in China. Hurray! So that has to fit in my shipping budget.
For the rest, however, I've been looking at different curricula that offer downloadable manuals, ones that spell everything out for me, just like Sonlight, but that follow the classical timeline we've come to love. We're studying modern times next year–a crucial time in history with lots of difficult things to read about, but with many wonderful reading selections, and as usual, I want to read them all:
When Hitler Stole Pink Rabbit
Journey to America
The Story of David Livingstone
Number the Stars
I'm drooling just thinking about it.
So, after much preamble, here are our curriculum choices for 2012-2013:
Bible: Our kids are enjoying the current studies we're doing, and we'll likely continue them, but more and more, they like just digging in and studying for themselves. I just purchased Our 24 Family Ways and want to integrate that into things.
History/Geography: Living Books Curriculum or Pandia Press (Is it cheating to announce this if I haven't completely decided yet?). Story of the World will remain our core. I'll make some substitutions for the American History portion to accommodate books we already own or books I can get from my Audible.com subscription to save money on shipping. I've narrowed the number of books needing to be shipped to about seven, if you include our science choices, below, and not including the Math set we're planning to buy.
Math: Math-U-See, Dreambox Learning & Life of Fred. We'll alternate days to keep things interesting, and to help us camp on a concept when more time is needed to absorb it all, as we're doing now with multiple-digit multiplication.
Science: Apologia (yay! Can't wait to start this.) We're going to try to cover Botany and Astrology in one year. Someone tell me if I'm crazy.
Handwriting: Continuing with Getty-Dubay Italic for everyone. I've been doing better at integrating this with other areas of our curriculum, adding more copywork and helping them with handwriting during spelling time as well.
Writing: Continuing with The Most Wonderful Writing Lessons Ever  and the Brave Writer lessons we haven't used yet. Also plan to begin introducing 5-trait writing for Pumpkin. We will be continuing to use Junior Writer, and just added Sprout to the program this week.
Spelling: Still loving Spell to Write and Read. We've added a wonderful tool for review. I'm planning a post on spelling sometime very soon.
French & Mandarin: We haven't abandoned French studies, but we're giving them a break at the moment, while we bone up on Mandarin. One of the books we inherited for our library here was the Power-glide approach to French, which I've always really enjoyed. We're doing a lesson or two of that infrequently as review. We officially hired a Mandarin tutor this week, who we'll be meeting for the first time on Friday. When we start to feel established again (the kids have forgotten a lot of what they did know, but are working their way back quickly), we'll add the French back in. We're using Rosetta Stone for Mandarin as well, and will continue using Le Francais Facile for French. We've graduated out of the junior book and are moving into the next level.
Latin: We haven't done much Latin study this year, and we may have to start back at square one with Song School Latin, but the great thing about it is that it's songs, so the "work" of listening to it is easily enough done. We have a lot going on language-learning-wise, so I'm not heartbroken about this at this stage of the game.
Art: Artistic Pursuits. I also purchased curriculum from Harmony Fine Arts (as a download–yay!) so I can finally take a well-planned approach to art and music curriculum that's integrated with the Classical timeline.
Music: Simply Music for piano. We're also taking baby steps in learning violin, which right now consists of a weekly lesson for everyone using the violin Pumpkin received as a birthday gift from our family. We found a fabulous curriculum we were able to buy secon-hand called The Violin Book. Our keyboard was left in the south of China, so our Simply Music learning is on hold until we can budget that purchase. :(
More than anything else, I'm looking forward to staying in one place for our homeschool year. I'll post pictures soon of our homeschool room, once our furniture finally arrives. We received word that it's being "loaded today." Overjoyed. Really.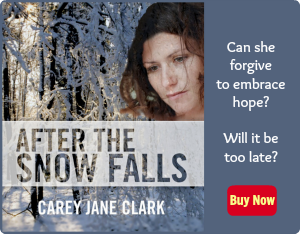 Use Facebook to Comment on this Post