Consistency is a tough battle. We haven't been 100% successful in our effort to keep homeschool on schedule, but we've been successful more than not, and we've definitely all seen the benefits of keeping on track.
My day begins at least an hour before everyone else's, at 6:00. It's the early morning that wins or loses the battle for me, and often if things are going to fall apart, they do so at breakfast. Eating gluten-free in China means we don't eat a lot of bread because eating bread means baking it for ourselves in our toaster oven and we grind our own brown rice flour ahead of time. Just to recap, that means I have to have:
ground the rice flour ahead of time with my hand grinder
have all the ingredients on hand, including tapioca and potato starch flours in addition to the aforementioned rice flour
found the time to hand-mix and bake the bread in our toaster oven
That may not seem like a lot of steps, but somehow it just is. Gluten-free recipes by their very nature are high-maintenance affairs with a ton of ingredients.
And so, in the effort to please my crowd, I am constantly in search of the "perfect" collection of breakfast recipes. I think I may be getting closer. In the past–those late mornings before my new year's resolution–in the dark days of late homeschool and questionable productivity during homeschool hours, I'd make banana muffins for breakfast. The reasoning here was that they didn't take as long as banana bread to bake. Both options are great on the gluten-free front because I can use buckwheat flour, which is readily available (already ground) at our local market.
But the clean-up and the last-minute preparation always put me behind schedule in the mornings, so something always had to give–my exercise time or homeschool starting on time–or both.
Enter Crockpot Banana Bread!
What an amazing invention. I mix it up the night before, pop it in a stainless-steel bowl inside my crockpot on a rack, stumble out of bed in the morning at 6:00, turn the switch on the crockpot to "high," go about my morning routine, and right about when I should be calling out, "Breakfast is served," it's ready! (The smell in the kitchen during the morning routine is pretty wonderful too.)
I found a number of different recipes for this, but I like a lot of banana in my banana bread, so this is the one I arrived on, and then tweaked it just a little bit to make it even more yummy. If there's a downside to this bread, it's the number of bowls necessary to mix it up–one for the mashed bananas, the wet ingredients, the eggs, the dry ingredients, and the finished batter. But since I'm doing it up the night before, they're all washed and put away by morning anyway, so it's not that big a deal, and the taste and convenience of this recipe the next morning make it totally worth it in my books.
So without any further ado, here it is, my new favorite recipe for Crockpot Banana Bread:
Ingredients:
1 ¾

cups

flour (I use buckwheat flour for a GF recipe)

2

teaspoons

baking powder

¼

teaspoon

baking soda

½

teaspoon

salt

⅓

cup

 butter (vegan conversion: grapeseed or coconut oil)


1/3-1/2

 

cup

honey

2

eggs, well beaten (vegan conversion: 2 flax eggs)

1 ½

cups

well mashed overripe bananas (2 or 3 bananas)

1/2 tsp. cinnamon

1 tsp. vanilla

1

cup

coarsely chopped walnuts (optional)
Directions:
Sift together the flour, baking powder, baking soda, salt and cinnamon. With the electric beater on low, fluff the shortening in a small bowl, until soft and creamy. Add the honey gradually. Beat in the eggs in a slow stream. Add the vanilla. With a fork, beat in 1/3 of the flour mixture, 1/2 the bananas, another 1/3 of the flour mixture, then the rest of the bananas, and finally the last of the flour mixture. Fold in the walnuts, if using.
Turn into a greased and floured baking unit or a 2 1/2 quart mold and cover. Place on a rack in the slow cooker.
Cover the cooker, but prop the lid open with a toothpick or a twist of foil to let the excess steam escape. (Don't forget the toothpick–your loaf will be too moist without it. It'll still taste great, but it won't come out of the "mold" very well. Ask me how I know this!)
Cook on high for 4 to 6 hours. Cool on a rack for 10 minutes. Serve Warm.
Note: I know this recipe says 4-6 hours. The person who originally wrote the recipe without my modifications noted that hers was ready in about two hours, and that was my experience as well. All slow cookers are different.
Enjoy!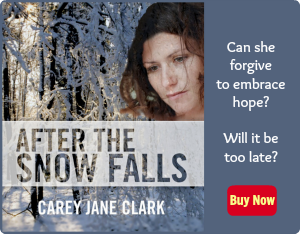 Use Facebook to Comment on this Post