It's Friday, and often the day I post something fiction-related. Today is no exception, but you won't find an author interview or even a book review today.
Today is a very special day for me. My novel, After the Snow Falls was published in ebook format last December. I'm proud and very excited to announce it will be in print very, very soon.
There are a few steps necessary before print-readiness, and one of them was giving the cover design a bit more polish. After all, instead of simply being viewed on a small ereader screen, it will be physically in the hands of readers. And, of course, it needed more than just a front cover!
While I did the original cover design myself (using a photo taken of snow in our neighborhood park by none other than JavaMan himself), I felt I needed some help with the print cover, so Webber Printing of Brandon, Manitoba stepped in to help. Here's the very first sneak peek. There is a small amount of tweaking remaining to be done, but I'm extremely happy with how it looks. I'd love to hear what you think too.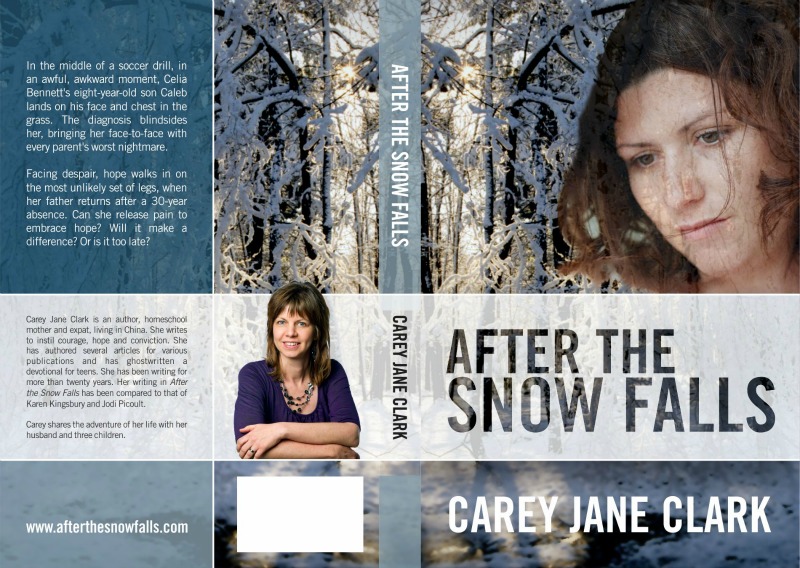 [Before you ask, the white space at the bottom isn't a mistake–it's the space for the barcode.]
And if you want to be among the first to know when After the Snow Falls is in print, please
sign up to receive a publication update.
You may also be interested in checking out reviews. A new one posted today. Others are linked here. Or see reviews at Amazon.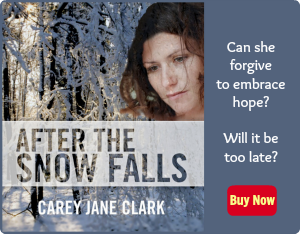 Use Facebook to Comment on this Post