I have been itching to write this post. I wrote a post about correcting Sprout's lisp a number of weeks ago. When I first began to implement the plan and use some of the suggestions I had discovered from the YouTube video I found (below), I wasn't at all sure. Of course, in the meantime, I read the advice that says you shouldn't do anything about it, lest the child become too self-conscious.
So I began to doubt whether I should be doing anything at all about it. After all, she has until the age of eight to master this sound.
But then we had a couple of breakthrougs.
First, I came up with the idea of rewards for a good day of working on "s." I give these out pretty freely. If she tries to make the sound, she gets a sticker for a sticker book. I also purchased some Valentine's Day straws we used to practice the technique mentioned in the video, but honestly, that technique didn't seem to work for Sprout.
I decided to work on the sound and correct her only when we were specifically doing "therapy" on it, or during reading time. I am teaching Sprout to read using the book Teach Your Child to Read in 100 Easy Lessons
. She had been using the Headsprout early reader program, and still does a lesson now and then (she's on lesson 61 out of 80), but she's really enjoying working through 100 Easy Lessons with me, and it gives us a focused time to work on her "s" sounds because she's more aware of them when she's reading and sees the "s" on the page. (First little "aha!")
Second, we tried to implement some of the ideas from the video above, and I told Sprout that "s" was produced with the teeth together. Of course, this resulted in her trying to make a biting action. I knew something was wrong with that, but couldn't seem to explain it to her. Then one day, I finally realized, it's not just that the teeth are together, it's that the front teeth are together. It's not a biting action, it's placing the front teeth together.
I still felt like I wasn't doing an adequate job of explaining how the tongue works when pronouncing "s." When Sprout made the sound, even with her teeth together, the sound resembled the "sh" sound (sorry to any linguists keeping track, I can't seem to make my editor accept the IPA symbol for this sound).
Around this point, I read an article with some excellent advice
Study the child's error and contrast that with correct production until you can describe the error in short simple words. You need to use these words in your teaching. Regardless of how you establish correct tongue placement, the child needs a set of instructions she can memorize and say to herself when practicing. These words should be the opposite of the error. Thus, if the error is pressing the tongue to the palate too vigorously, then the instructions need to be, "Light touch."
The article went on to say that when the child produces the sound correctly, give specific praise. Don't just say, "good job," or "good 's'" but explain why the sound was good: "Good job, you did a light touch!"
I also read about talking in terms of making your tongue strong. The sound of "s" is not produced with a "lazy" tongue in neutral position.
Then last week we had our biggest breakthrough of all! Sprout came running up, very proud that she had discovered that "s" is the same as "n." At some point, I'm sure I encouraged her with this exact thought, but as JavaMan said when I reported our success to him the other day, "self-discovery is the best."
Sprout continues to say the sound incorrectly in regular speech, but has begun to self-correct during her reading time. It seems we're on our way.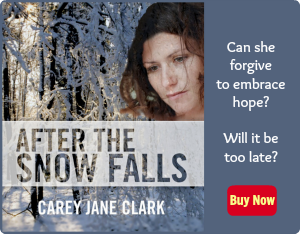 Use Facebook to Comment on this Post