Subtitle: The Mystery of Google
My youngest child has a lisp. She is five. Until this point, most people have found the way she speaks endearing. For the most part, she articulates extremely well and she thinks hard about what she says. She has an enormous vocabulary. She also has a lisp.
As a parent, I've tried not to be overly concerned, but I didn't really know when the experts would say there was cause for concern. I have friends who've had similar issues with their own children. In Canada, help for issues like this is easy enough to find through the social system. But we haven't consistently lived in one place in Canada, and we've lived abroad for half of Sprout's life. The waiting list for this help is a minimum of six months long. (I did, however, receive some helpful information from the office nearby where we are living now that I will share in this post.)
So, we're left with the homeschool solution. Which for me, involved long hours of Google searches leading nowhere.
Until this week.
I finally entered in the "right" search term: articulation of "s," and up popped the world of information I was convinced must be out there, but couldn't be found. I've been looking for two years.
I have such great joy at my discovery, I want to share it with the world, starting right here on my blog. I know there are other parents out there with similar concerns about their children. I hope this is helpful to others.
First, when and why are articulation problems a concern? The Early Intervention Support site has a simplified description of when various speech sounds should be produced by children (as well as information on other special needs). My local social services office was also able to give me this helpful chart, but unable to identify its source.
If you look down to the "s" sound as in sun, you'll notice some children don't produce that sound until the age of eight! From another web resource, I learned that most children have this sound by five, but for some, it will not arrive until the permanent teeth do.
So technically no cause for concern, except for the concept of "stimulability." Sprout used to be able to say the "s" sound if I told her to focus on my mouth and concentrate on how the sound was made. From time to time, I would correct her pronunciation. Now she seems unable to do that. For me, that's a cause for concern, and I'd rather develop her awareness now than wait until a habit is engrained that is harder to break.
One of Sprout's problems is that she can't seem to understand what's physically supposed to happen inside her mouth when the sound is made. I know from my experiences teaching pronunciation in the English as a second language classroom that this is a key ingredient to successful articulation. We showed our students images like this one from www.uiowa.edu, which as an added bonus, is animated: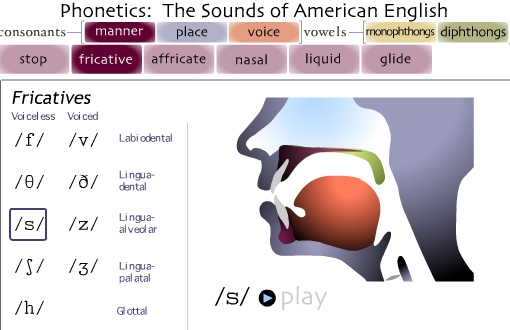 (To navigate the University of Iowa site, click on the various "manners" of articulation–stop, fricative, affricate, etc., until you come across the sound you're looking for. The chart uses the IPA (International Phonetic Alphabet), which is explained in chart form here on Wikipedia (just look for something that actually looks like English for the explanation of the symbols) You don't have to know that "s" is a voiceless lingua-alveolar fricative, for example, although it's amazing I actually get to use my college linguistics course!
However, I'm not sure whether a representation such as this one will help in a five-year-old's mind. Worth a try, though.
What's more useful is the site I located with free games and resources for the practicing of these sounds with children, the workbooks available for practicing specific speech sounds that teach the instructor about the issues involved and how to manage them, and the YouTube mini-course instructing parents on how to elicit and correct the articulation of "s" in your child:
Once I learned to speak Google's language, it really delivered! I hope these resources bless someone else today.
{Note: Please see this update to this post for a review of a home-based
speech therapy program that really works.}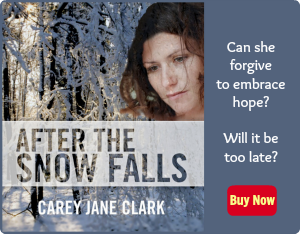 Use Facebook to Comment on this Post