Today I'm reviewing a resource that was for me for a change! I was excited about this resource because heading into a new school year, I always have a list of things I'd like to see change or improve. This school year, it's definitely me that needs to improve, and mostly in the area of organization and planning. Circle Time from Preschoolers and Peace was a much-needed shot in the arm about how to accomplish that.
First, let me start by saying that I thought I had an idea what this resource was going to be about, but I was wrong. I thought "circle time," meant everyone literally sitting in a circle on the floor, like in public school in kindergarten. And in our homeschool, we did do that for one entire school year, when Sprout was five, and formally starting "school" for the first time. We began our day with singing, Bible time and Bible memorization.
Not an Add-On
Circle Time does talk about that kind of way to do "circle time," but it's so much more. It isn't an extra thing to add to your homeschool, but rather a way to organize it so that the best parts of the day are spent together. And it's about accomplishing things in the homeschool–like memory work–that might otherwise fall through the cracks.
When we met for our morning circle time that year, I did it with the same motivations described in Circle Time: to keep a younger child interested and motivated about school and to let them know they are a part of things. Because when older kids get down to more demanding parts of their day, it can be easy for the little ones to feel lost.
Not Just for Younger Children
Circle Time focuses a lot on that type of multi-child dynamic, especially when there are younger ones, even toddlers and babies. as part of the homeschool picture. But the author, Kendra Fletcher, encourages homeschool parents to think of circle time in a broader way than that–not just for young children, but for children right up into their teen years. Although she suggests a parent might want to call it something else, so children don't make the same association I did at first–that circle time is just for younger children.
I learned that I had been having a kind of "circle time," even beyond that year where we all literally sat in a circle to start the day, in that I had been doing certain classes all together with my children, such as read-aloud time and Bible time.
What I took away from this resource, however, were some more efficient ways to work during that time. I had been approaching that during the past year. Fletcher recommends keeping all the resources for circle time together in a basket. I had dedicated a shelf. She mentions keeping a binder, and I'd done that too. But somewhere during the school year, I kind of fell of the organizational wagon. And some of her tips for organizing memory work and prayer time were invaluable.
Advice from a Veteran Homeschooler
Circle Time is written in a very conversational way, as though the author is your best friend who also happens to homeschool, but who's been at it a little longer and has some great advice. Fletcher introduces the idea for circle time, then answers questions that have been asked of her over the years as she's presented the circle time concept in homeschool seminars.
Her advice is down-to-earth, and at one point made me laugh out loud because it felt like she'd been looking into our homeschool during read-aloud time. She says, "I allow my children to lie around when I read aloud, but when we are discussing, it is not okay to lie upside down with your head hanging off the couch."
She had excellent tips to offer to make sure circle time–or whatever you call it in your homeschool–doesn't dissolve into something unmanageable.
I would recommend Circle Time, especially someone new to homeschooling, but also to the veteran homeschooler. I've been homeschooling six years now, and picked up some excellent advice.
Perhaps my favorite part of Circle Time was the appendix, which contained plenty of printable resources, including a "Circle Time Wish List" with tons of ideas about the kinds of things that can be included in a family's circle time. I'll be using these resources for the upcoming school year.
Circle Time is a convenient e-book download for just $4.99! Who wouldn't pay that for some good advice?
Click to read more reviews from the Schoolhouse Review Crew.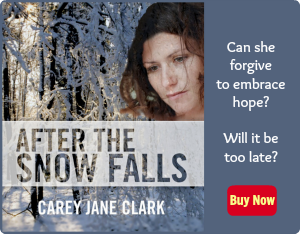 Use Facebook to Comment on this Post