Well, my baby is six. It is incredible to think that her entrance to the world came that long ago. And yet the evidence is clear before me. My little girl is growing up, fast!
For her birthday, her extended family teamed up and provided the money for this little gem: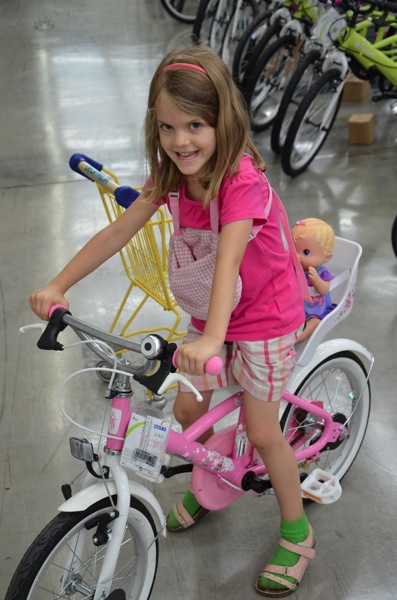 And of course, there was cake. Gluten-free cake, naturally.
I managed to find a source for relatively cheap quinoa here in China and bought it in quantity. (There will be other birthdays, after all.) Up until our family's discovery of this cake, we had another favorite that used oats, but this one is hands-down the most amazing cake we have ever baked at home, gluten-free or not. How amazing? Well, Sprout couldn't finish her piece and had to eat the remainder the next day, it's that rich and wonderful. (Somehow, I managed to get my entire piece down in one sitting.)
We topped it with a recipe for frosting my parents found in searching for the best complement to the cake. They use maple syrup to sweeten it, as the recipe suggests. Maple syrup is like gold here, so I used honey instead.
Here's the recipe. With quinoa, cocoa and honey, it's practically health food, right?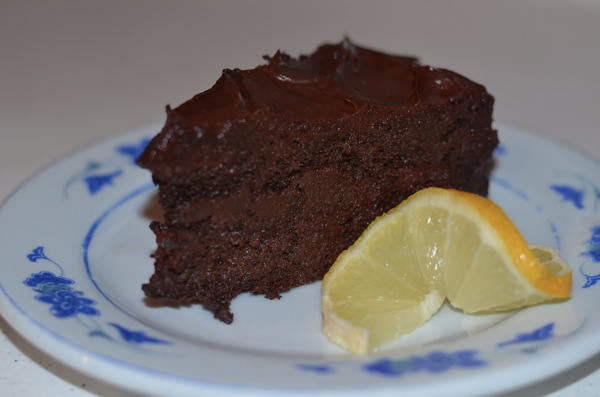 Quinoa Cake
Ingredients:
2/3 cup white or golden quinoa
1 1/3 cup water
1/3 cup milk
4 large eggs
3/4 cup butter, melted and cooled
1 tsp vanilla extract
3/4 cup honey
1 cup unsweetened cocoa powder
1 1/2 tsp baking powder
1/2 tsp baking soda
1/2 tsp salt
Preparation:
Bring quinoa and water to a boil in medium saucepan. Cover, reduce to simmer and cook 10 minutes.
Turn off heat and leave covered saucepan on burner another 10 minutes. Fluff with a fork and allow quinoa to cool.
Preheat oven to 350 F. Lightly grease two 8″ round or square cake pans. Line the bottom of pans with parchment paper.
Combine milk, eggs and vanilla in a blender or food processor. (I used what we have here–the blender attachment for the Magic Bullet–worked great with a little encouragement.)
Add 2 cups cooked quinoa and the butter and continue to blend until smooth.
Whisk together honey, cocoa, baking powder, baking soda and salt in a medium bowl. Add contents of blender and mix well.
Divide batter evenly between pans and bake on center oven rack until 40-45 minutes or until a knife inserted in center comes out clean. 
Remove cake from oven and cool completely in pan before serving. Frost if desired.
Store in a sealed container in the refrigerator for up to one week or in freezer for up to one month. (Honestly, I don't know why this last instruction is here. Completely unnecessary. Store it?)
This recipe originally comes from Quinoa 365: The Everyday Superfood.
Chocolate Maple Syrup Frosting
Ingredients:
1 cup cocoa powder
3/4 cup butter
1 tsp vanilla
1 cup maple syrup (It should be noted here that if replacing with honey, normally one cuts the honey in half, as it's about twice as sweet, but I was afraid of how that might mess with the icing's consistency. A six-year-old's birthday was riding on this, after all. So I left it the same. It was über-sweet, but no one objected too strongly!)
Preparation:
Process all ingredients in a food processor or blender until smooth and creamy. (I simply used an electric hand mixer for this. Turned out beautifully.)
So, when's the next birthday?


Use Facebook to Comment on this Post