Up front I want to say that I wasn't worried about Sprout loving reading, but I'd kind of hoped she would love it sooner rather than later. I'd tried a number of different books and ideas to catch her interest, but nothing seemed to take.
And then one day last week, I noticed a book on our shelf. It's a worn old copy of a Grade One reader called Days Go By. We inherited it with a whole batch of books from other homeschool families who lived in the same city in the south of China we lived in for six months. I'd never opened it, but I figured if it was a Grade One reader, it might be something she could read.

Turns out she loves it–as in carries it around with her wherever she goes, keeps it on her bedside table, reads it before she goes to bed and after she gets up in the morning. She sits and reads it by herself or cuddles up next to a sibling or parent and reads it aloud. There are tales of two little girls trying to figure out how to share a doll, little kittens who don't particularly enjoy being dressed up as dolls, puppies and a young child's longing for one. Couldn't have found anything better for Sprout. This stuff is right up her alley.

Something equally wonderful happened with Sweetpea, who has read through some of the Narnia books, but mostly because I wouldn't let her watch the movies unless she'd done that first. She made a connection with the Betsy-Tacy Treasury. Three cheers for "old" books. Both of these books contain stories of simpler times. How funny that in this digital, microwave age, these should be the books my children gravitate toward. And how wonderful!

Pumpkin settled into a book we received as a Kindle freebie called Super Cowboy Rides,
 and as a family, we've all been reading The Swiss Family Robinson.

In addition, we launched our Ready Readers discussions with a re-reading of Brave Irene which was an immediate hit with Sprout, once she learned it was written and illustrated by the author of Pete's a Pizza and Amos and Boris. I didn't realize just how long it had been since we'd read this book. Evidently, it was long enough for only Pumpkin to recall it.
We didn't own a copy of Brave Irene, and while I love books and could never own enough, our bookshelves are already challenged, and our budget for new books this month is–well–next to non-existent, so we listened to Al Gore read it instead:
What are your children reading this week?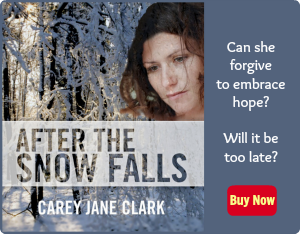 Use Facebook to Comment on this Post