I discovered What My Child is Reading this week. I want to make it a regular feature on my blog, because we're always reading something. Now that Pumpkin and Sweetpea are reading independently, I'm not always reading aloud, but I promised them reading aloud will always be part of our homeschool.

First the homeschool books. We're reading Broken Blade as part of our study of Canadian history. As I've mentioned before, I'm using Story of the World for history, but it's important to me that our kids get
a grounding in Canadian history as well. I've been using a wonderful curriculum from Donna Ward called Courage and Conquest. I can't say enough good things about Donna Ward's materials. I started to do that here, and got a little effusive, so I'll save it for a History and Geography post on Wednesday. Back to Broken Blade. It's the story of a young man who joins the voyageurs. It's a little out of our time period, but a great story and it ties in well with what we're studying about voyageurs and coureur des bois in the early 1600s. (Did I mention we're a little behind from all the vacationing and book marketing?)

The Christmas Doll. We love this book. Even Pumpkin, who would normally say it's "girlie." It's become a Christmas tradition to listen to it via audiobook. It's such a thoroughly good story, and it's historical fiction, too. If you're a sucker for a happy ending, you will not be disappointed.

We read one of the Jotham's Journey stories every Christmas season. It starts on the first Sunday of advent and incorporates the lighting of the Advent candles. They seemed to go out of print a
few years back, and of course, that was the year I discovered them. I moved heaven and earth to buy them, and as it turned out, they were very easy to find the following year. We started with the first one, (Jotham) but my kids actually found the "bad guy" scary, so the next year we switched. They begged for the first one now that they understand he doesn't win in the end. (Oops, spoiler.)

We have been reading Heidi forever, it seems. I don't know what is taking us so long, except that the story doesn't have as much appeal for Sprout, so she gets impatient and wants us to quit. It's such a classic, though, and I'm adamant that we read a book before watching the related movie, and they all want to watch the movie, and even then, I'd like to find the classic version that I saw as a child.

We are partway through Alice in Wonderland. Being in the car so much lately has meant more audiobooks than books I can read aloud, but we are still working our way through because this is one we probably won't take with us to China, unless I can find the unabridged version in EPUB. Anyone know where to find that? Not sure we ever want to see this in movie version.

I'm so thrilled that my kids are ready for the Narnia books! We listened to an unabridged audio version of The Magician's Nephew while driving in the States on our recent vacation, and then I loaded The Lion, the Witch and the Wardrobe onto our eReaders so each child can read his or her own copy independently. I know the story is great, but I can't believe how much they've gotten sucked in. It's making for a very quiet car ride with the two older kids reading away. The only problem is poor Sprout feels left out. However, she's just discovered, she can read Brown Bear, Brown Bear, What Do You See? all by herself. Yay, Sprout!
What are you reading in your house this week?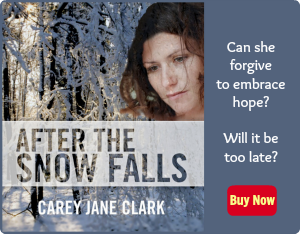 Use Facebook to Comment on this Post