What if you had the power to save a life? What if that power was something so simple, it would be astonishing that it had been kept so secret?
But what if the reason it had been kept secret is because people were more comfortable with the lies they've believed their whole lives than with the simple truth?
This all sounds very dramatic doesn't it? Read on.
Our family recently made a choice that will seem extreme to many. Our reasons for arriving at this choice were simple. Once you read them, below, I think you'll agree you might do the same thing, given our set of circumstances. But now that we have, I have realized how revolutionary this change is, and how powerful.
Even in my novel, After the Snow Falls, I referred to the fact that many view this kind of thing as extreme. This conversation takes place in a scene between Alfie, the main character (Celia)'s estranged father, and Sarah, her best friend:
Sarah stared out at the lake, her shoulders hunched. "I realize he's not my child. But I don't think radiation and chemo are the answer."

"What else is there?"

"Alternative medicine."

Oh boy. Had Sarah turned into one of those hippie health nuts? He raised an eyebrow. "Alternative medicine?"

Sarah plunged on. "Yes. Special diets, certain kinds of supplements, lots of vegetables. Most of the therapies are actually quite simple."

Alfie picked up his hammer again, afraid if he kept looking at Sarah while they talked, he would find it hard not to laugh. "So you're telling me vegetables can cure cancer."

"Well, you've heard they prevent cancer, haven't you?" she said. "Of course, for aggressive cancers, other therapies have to be added to the program, to help the body catch up."

Silence fell between them. Alfie straightened and stared out at Justin still doing circles in the canoe. Caleb should be with his friend. Not in a hospital. But would that ever happen, even if Caleb followed all the doctors' instructions? His grandson was dealing with Goliath here, and he was only a little boy.

"You don't believe me," Sarah said.

Alfie put down the hammer again, and faced Sarah. "You understand how it sounds, right? People have been trying to cure cancer for years. If there was really a cure, we'd all know about it, wouldn't we?"
At the time I wrote those words, I'd been a self-confessed "health food nut" for years, but I'd never actually had to put any of those ideas to the test for anything big. I still haven't, thank God, so I'd never really adapted anything terribly radical, in terms of lifestyle or diet change (unless you count going gluten-free).
But recently, I believe I've found one of those secrets I referred to at the beginning of this post–one I know many will scoff at, but one I believe deserves a closer look. I hope you'll think so too.
First, let me explain our rationale for turning to a plant-based, partly raw diet.
Shortly after we first came to China, the milk scandal hit the news. We actually heard about it first from family members outside of China. No one we knew here knew anything about it until a good two weeks after the story broke in the West. We began buying imported butter, and took steps to ensure the safety of the milk we were buying (we were already using milk only for milk kefir since 2003). We always thought the milk here behaved differently than what we bought back home in Canada.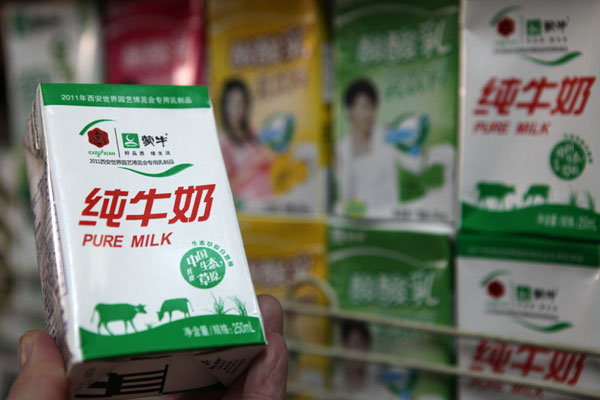 Since returning to China last year, we learned from friends that virtually all the milk here is a mix of milk, water and chemicals, and we began purchasing milk from a local dairy store where the products came directly from the farm. I talked to the woman who owned the store/farm and began buying raw, unpasteurized mlk for my kefir. (Anyone who knows kefir, knows this is the holy grail of milk kefir.)
Since we have returned to China, we've also heard of scandals with the pork (which I haven't eaten for years, either), lamb, and even in other countries, there have been worries over horse meat masquerading as beef. Now with the recent cases of H7N9 bird flu, many here are afraid to eat the chicken or eggs.
We continued to do so, because we do not live in fear, but knowing there were few sources for organic meats here, and seeing these concerns add up, we began to take a second look at eating meat.
Then we ran out of vitamins. For obvious reasons, most expats we know bring their vitamins in from outside the country. But I ran out of the vitamins we brought with us, and shipping them in began looking a whole lot more difficult and expensive. When I contacted my nutritionist back home about options, she suggested Juice Plus. The idea behind this product is that few of us eat the amount of fruits and vegetables we should, so this product does the hard work for you by condensing fruit and vegetable juice and making it readily available. Getting these veggie and fruit juices was essential to making sure you received an adequate supply of vitamins and minerals.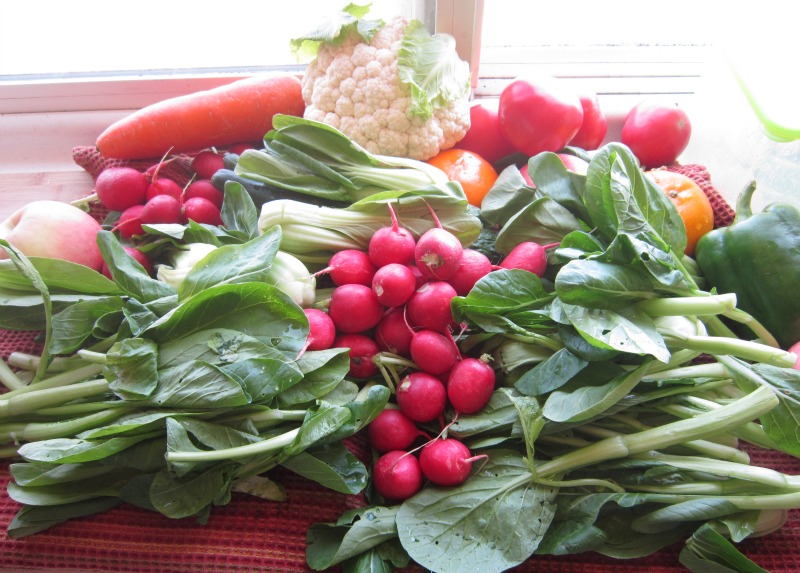 Okay. We asked about price. Not okay.
In the meantime, shortly after we came back to China last year, my parents turned to a plant-based, partly raw diet. It involved, for one thing, a lot of juices. I thought they were crazy. I'd looked into this diet briefly myself a few years ago at the suggestion of my chiropractor, but it sounded weird. And I really didn't understand the justification for it at the time.
But now, I began to think: if the vitamins and minerals we needed were in juices from fruits and vegetables, maybe there was something to this diet my parents had adopted. I began to ask more questions.
I found a juicer for a very good price on Taobao, the Chinese equivalent of eBay, and I began to investigate this diet a little further. I began to find plant-based menu choices I thought my family would enjoy, and they went over well.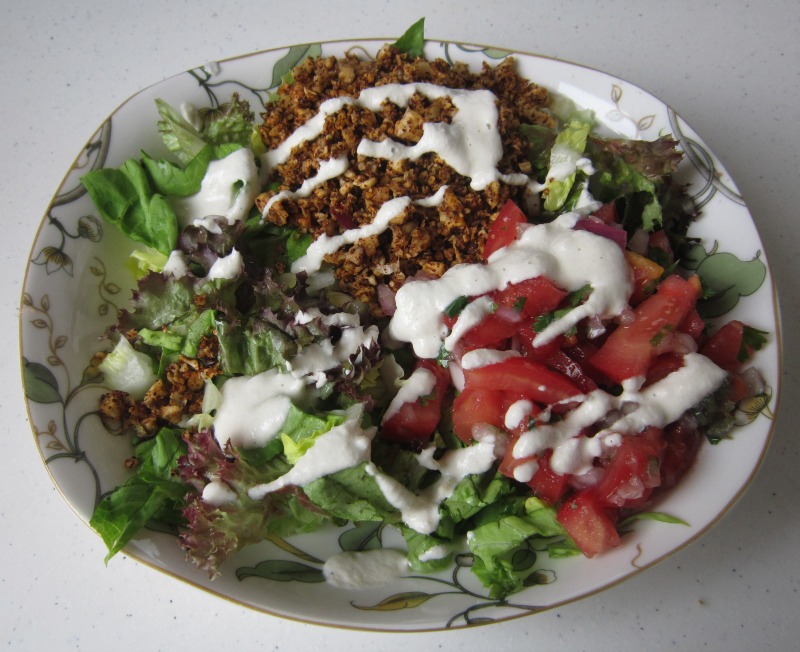 And here's the thing: I began to feel better. My skin and hair started getting incredibly soft. The eczema we've been battling on Sprout's hands all fall and winter completely cleared up. So did a wart on her toe, and the congestion in Pumpkin's ears he couldn't seem to shake–and all of this after a mere week and a half of dietary change!
And I began to wonder: why had no one ever told me about this before? Why doesn't everyone know about this?
Then someone told me about this documentary. I sincerely hope you'll watch it, and you won't just write me off as a "hippe health nut" when I say that I believe it could just save your life, or that of someone you love. Because proponents of this lifestyle–doctors and scientists–are claiming it can cure most of the modern diseases that are killing us:

Watch Forks Over Knives in Activism & Non-Profit | View More Free Videos Online at Veoh.com
And please, speak up! Make a comment below. I'd love to hear what you think about all this. Would you consider making this kind of change?
Use Facebook to Comment on this Post