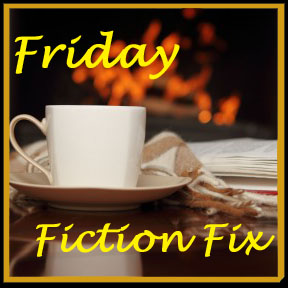 Today, since it's just before Christmas, and many of you are still doing some of that last-minute shopping, I thought I'd join the link-up at the Greads book blog and write my letter to Santa for the books I want to read for the new year. As much as I am a fiction-lover, 2011 saw me fasting from books for quite a while, because when I'm writing I sometimes find there are periods I need to stop reading or I'll lose the flow of my own writing. I don't know if that makes sense to anyone but me, but that's okay.
Since I'm in the early stages with my next writing project (character-development and plotting), I'm looking forward to jumping in and reading a lot more in the next little while.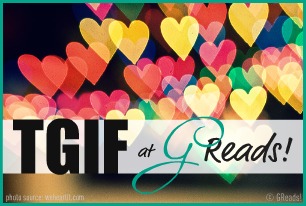 There was also the fact that during the time we were in China, we were a little starved for fiction (although I did manage to listen to So Brave, So Strong and So Handsome and The Help on audiobook), so I'm stocking up:
Dear Santa,
It's been a few years since my last letter. Sorry I haven't stayed in touch. How are Mrs. Claus and the elves? Hope everyone is well.
I'm writing to tell you (a little last-minute, I'm sorry) about my book wishlist for this year. I'm afraid it's a little long. But you won't need a lot of room in your sack. A gift certificate would work, and then I could put them on my eReader. All of them have an e-version, except for the middle-grade title, but we'll settle for the audiobook. Everything's gotta be small, flat and light this Christmas. You know the rules:


City of Tranquil Light by Bo Caldwell – Everything about this book makes me want to read it. Starting with the title. It was described by the INSPY judging panel as "a compelling story with complex characters that feel true to life." Okay. I'm in.
The Queen by Steven James – Yes, I know, Santa. This book's been out for a while, but a sequel of this title just one an award and you know I don't like to read books out of order in their series, so I'm forced to start at the beginning and catch up. It's a mystery/thriller, but I promise I won't read it right before bedtime.
Falling Away by T.L. Hines – This sounds like a good story and it's speculative fiction. Every once in a while I love me a good speculative fiction story. I don't read them often, but this one, again, was an INSPY winner. I've heard good things about it.

Belong to Me by Marisa De Los Santos – I'm really not one for gushy romances, but I read this author's first book when I picked it up on impulse at a grocery store of all places, and really fell into the whole story. To me, it wasn't gushy. It was written in two viewpoints, and at first I couldn't imagine how the two character's lives could possibly collide. It was a thoroughly engaging read. Again, Santa, this author has more recent titles, but I'm catching up, you understand.
The Flint Heart by Katherine Paterson – I've been a good girl, Santa, so I hope it doesn't seem like I'm being greedy. To keep it balanced, I'm adding a title that our family would enjoy reading together. Sounds like a really great story, and in keeping with the small, flat and light rule to ensure things don't add weight or volume when we pack for China, the audiobook version is unabridged!
Thanks, Santa. Safe travels.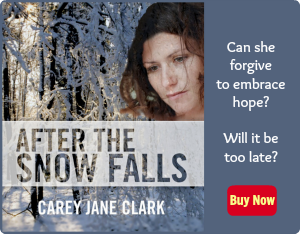 Use Facebook to Comment on this Post