Today I was writing a letter to some friends back home and I asked my kids to contribute by telling me some of the things they liked or disliked about living in China. Many people wonder what it's like to live here, but it's a hard thing to put into a few words.
Sweetpea said, "I have a lot of friends here, and there's always something new," which I thought was a wonderful way to put it. But of course, they miss their extended family, and there are other things that occasionally annoy them, like being touched or hearing, "Look, a foreigner," a hundred times a day.
One thing that was a bit of a dilemma for us was what to do on Sundays. That aspect of our lives is not quite the same as it used to be in Canada. We travel regularly to an international church, but it's quite a distance for us, and makes for a rather big day, so it's not something we do every week.
Since I prepare lessons for the rest of the week, we tried to find something that took a little less preparation for our weekends. We've downloaded videos with lyrics to sing together, and we found the perfect solution for the rest of our time together when we found What's in the Bible, which we are also able to download from their site.
What's in the Bible is a series created by the man behind Veggie Tales: Phil Vischer. It could easily be described as a Bible survey course with muppets. The DVDs are broken up into two separate episodes, and downloads are for one episode at a time. (Note: The DVDs contain supplementary material occasionally referred to in the episodes themselves. These bonus segments are not available with the downloads. However, this is obviously the best way for us to view the material.)
Despite our years in the church, JavaMan and I never fail to learn something or hear an explanation that makes more sense of a concept than the way we previously heard it explained. We are both extremely impressed with these videos.
We are currently just halfway through the 4th DVD, but the episode that stands out for me, aside from the comic moments that we have taken to repeating to one another:
Sofa Lady #1:  Fasten your seatbelt!
Sofa Lady #2:  Our sofa doesn't have seatbelts.
Sofa Lady #1:  It's just a metaphor.
Sofa Lady #2:  Our sofa doesn't have metaphors.
is the episode about Leviticus. Coming into the episode, I must admit, I wondered how Buck Denver and his friends would handle a biblical book filled with rules. But the lessons were very insightful.
With the help of Mr. Vischer, they explained that the book of Leviticus is filled with rules because God was trying to teach his people holiness. For that reason, there were two kinds of rules. Some still need to be followed today, while others were designed for the people of Israel during that time. They can be distinguished as:
Ritual holiness – rules aimed at showing the Israelites that they were set apart for God
Ethical holiness –  rules about how we behave and treat others
"Sunday School Lady" makes that explanation with her "magic flannelboard." Isn't it brilliant?
Or this explanation about the difference between being smart and wise:
There's at least one gem like that in each episode. JavaMan and I are enjoying and learning from the videos every bit as much as our children are. And if that's not good enough all on its own, there are printable coloring sheets available at their site for every single lesson.
The lessons don't talk down to children, teaching them words like "Pentateuch" and concepts such as "salvation," "redemption," "ritual holiness," but at the same time are truly entertaining, with memorable visuals and songs accompanying each lesson.
I really can't say enough good things about these videos. We look forward to the next one each week that we do church at home.
Want to buy? Save 20% by clicking on this link! Want to know more? Here's the series trailer: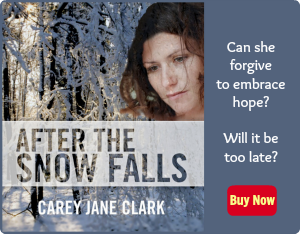 Use Facebook to Comment on this Post