Today, I'm reviewing Bible Quotes from Joyce Herzog.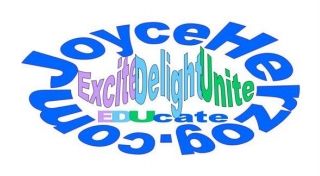 We have been using a rules-based spelling program for some time now, and while I did feel like my children were remembering the rules of spelling, and sometimes internalizing them, I didn't feel like their understanding of the rules was always being demonstrated when they wrote something.
Sweetpea loves to tell and write stories, and often her drawings have stories that go with them. Pumpkin, on the other hand, loves to draw complicated schematics for machines he'd like to one day invent. Both of them write an awful lot in their free time, as well as projects we work on for school.
When they had these opportunities to write, I felt like their spelling sometimes betrayed the fact that they hadn't internalized all the spelling and punctuation rules they've learned.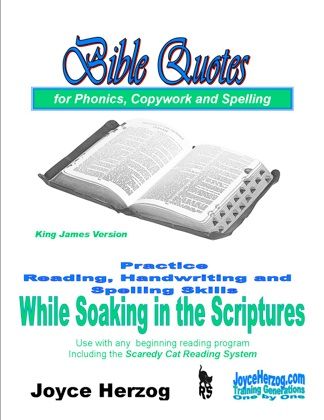 Enter Bible Quotes by Joyce Hertzog, and a tool I'd almost forgotten: dictation. Because our rules-based spelling program uses dictation primarily at the word level, I'd almost completely forgotten about the value of dictation at the sentence level!
And with Bible Quotes, the program easily incorporates Scripture. What makes it wonderful is that the program is also rules-based, so completely complementary to what we've already learned and are learning.
The rules in the program are compatible with the "Scaredy Cat" rules from the reading system also available from Joyce Hertzog, but since we've worked with other rules-based programs before, it wasn't difficult to incorporate this tool into our practice, even without the Scaredy Cat Reading System.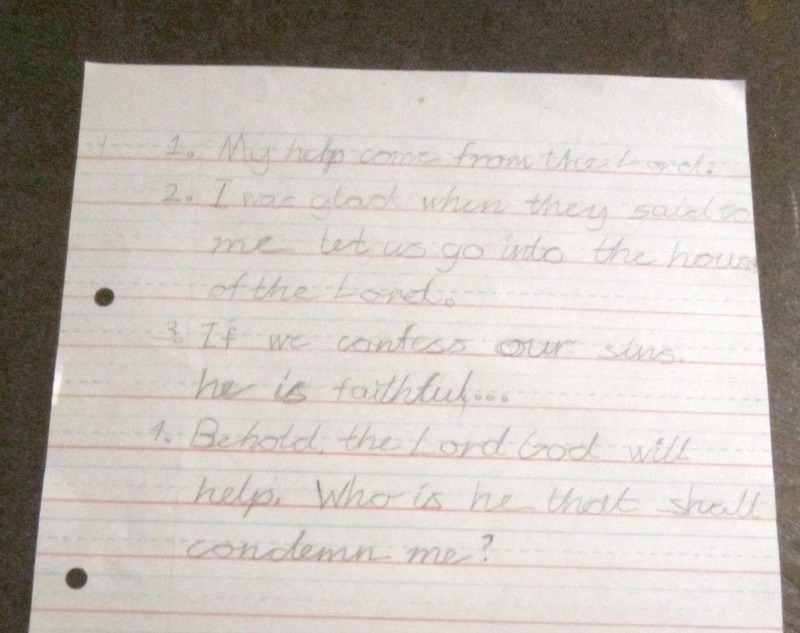 The scriptures in this e-book are from the King James Bible. We use the New Living Translation and the English Standard Version in our homeschool, but it was easy enough to adapt some of the language to suit my children. As long as the main words of the sentence illustrating the rules were left intact, the sentences maintained their usefulness in illustrating each grammar and spelling point.
Dictation isn't the only application for this handy resource. It could also be used for:
copywriting

reading practice

handwriting practice

phonics
The rules in this program are different than other spelling programs because they are focused more on the sounds of the language, with a goal toward helping students decode and read them better. But this way of understanding the rules makes for a very logical presentation of the principles. Rule Eight, for example, is concerned with the "Sound Alikes," oi and oy.
Because of its applications for copywork, reading practice, handwriting practice and spelling, this resource is useful for beginning readers right on up through elementary school. I used this as an activity with all my children. Pumpkin (11) learned from it as much as Sweetpea (9), and Sprout (6) did only every other sentence I dictated.
Using Bible Quotes for sentence-level dictation allowed me to address issues in my children's writing such as:
ensuring first words in sentences as well as proper nouns were capitalized

ensuring the proper punctuation was used at the end of sentences
the proper use of commas
when to use elipses (one or more of the verses were very long, and only a portion was used)
homophones such as "are" and "our" and when to use each
This handy downloadable resource is very affordable at only $12.
Do you incorporate dictation into your homeschool? What resources do you use?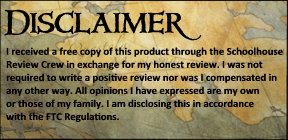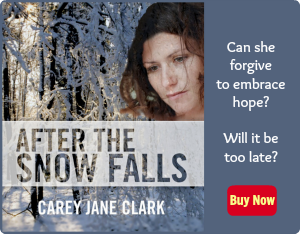 Use Facebook to Comment on this Post