Over the last few weeks, our family has had the privilege of previewing The Family Toolbox from The National Center for Biblical Parenting. What a blessing it has been to our family!
The National Center for Biblical Parenting
If you've never heard of NCBP before, you've been missing out! The organization, co-founded by Dr. Scot Turansky and Joanne Miller, is a source for many tremendous resources for families seeking not to simply watch their children grow up, but to disciple them as they do. The Family Toolbox is the latest in a host of resources available from NCBP, including regular emails offering encouragement to parents. Every resource this company produces is aimed at reaching children at a heart level–not just modifying their behavior temporarily, but addressing heart issues and helping children make choices that will help them grow into responsible, caring adults.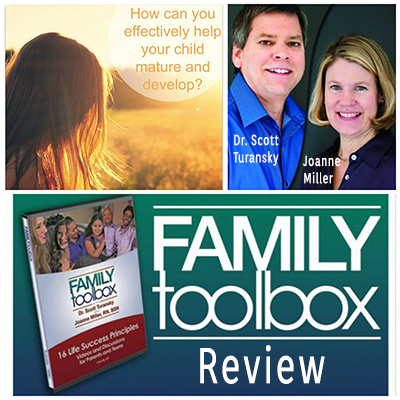 The Family Toolbox
The Family Toolbox is unique in that it is a DVD-driven resource. This tool is aimed specifically for parents and teens (or pre-teens) to use togehter to help them find common ground. The topics in the videos facilitate easy bridges into conversations about issues that all parents and teens face. Here's an overview of the lesson topics:
It Starts with the Heart
Follow Instructions Well
Handle Pressure Without Losing Your Cool
The Value of Correction
The Importance of Responsibility
Accept No as an Answer
Deal with Your Own Anger
Consider the Needs of Others
For more information on these topics, have a look at the full description. There is a downloadable version for home use with MP4s and PDFs and a print version with DVDs. The suggested donation for the program is $79.95 for the downloadable version, $99.95 for the print/DVD version.
For each topic, there are two video lessons. One is a dramatized scenario designed to get parents and teens talking. The second is a teaching video aimed specifically at parents. The goal of the program is to initiate change, not just in the children, but in the often negative patterns parents fall into when disciplining children. (Ouch!)
The first video, for example, addresses issues of motivation. We see a conversation between a caregiver (grandma, in this case) and a teenage boy who doesn't want to do his homework unless he's bribed to do so. There are worksheets that go along with each video with a guided discussion and a concluding scripture that addresses the issues discussed. We took two evenings to watch and discuss each video.
Our Experience with The Family Toolbox
Our older children, Pumpkin (12) and Sweetpea (10) fall neatly into the pre-teen category and found the scenarios in the videos very relatable. What was interesting was how involved Sprout (8) became as we watched the videos and used the accompanying worksheets to guide us through the discussion questions. We used the videos in the evening after dinner, and if we forgot to pull them out, she would remind us. All of our children enjoyed the videos and discussions.
Before we began watching the videos together, I watched some of them myself and looked at the discussion questions. I knew already that these discussions would be very helpful for our family, but I wasn't really prepared for just how appropriate each topic would be or how much discussion it would draw out of our children.
I've posted previously about the fact that our kids have begun Chinese school after being exclusively homeschooled up until now. One of my children, who shall remain nameless, became very indignant about the behaviour of the teenage boy in the video. I had to gently remind that child that only moments before, I had heard these words from that child's mouth, "I don't really care if I learn Chinese." The lesson hit home! Together we were able to discuss the scripture from that lesson and talk about positive steps we could all take to remind ourselves that whatever we do should be done to the glory of God.
The next video was about following instructions. I wish I could say that I set it up that that particular evening around the dinner table, no one was demonstrating that particular skill. Unfortunately, that's just the way things went that evening, all on their own!
When we watched the video together, no one missed the point that we weren't doing very well in that department. But the positive focus of the discussion led us to talk openly with our children about how we as parents can be more effective in our instruction-giving, and how they as children should respond.
I think the great value in these resources is that they address issues from all angles: how the child can change, how the parent can change, and how the relationship between parent and child can be improved.
The scenarios in the videos are so easy to relate to, and make it easy to talk about the issues because they encourage children to make suggestions and give advice to the people in the dramatization. (And of course, it's always easier to give someone else advice about a problem than it is to see it in oneself!)
I highly recommend this resource to families of teens and pre-teens, and in my opinion, even children younger than that. We have been blessed to use it in our home, but more than that, to see it help us address heart issues in our children, and to take our parenting to a higher level.
Don't miss the Facebook Party for the launch of this tremendous resource, Thursday, October 16 at 8pm EST!
Missed the party? You can still enter the giveaways until 11:59 EST, Monday, October 20!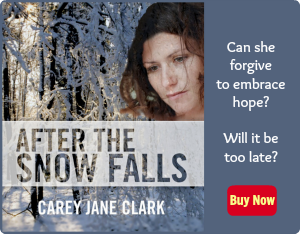 Use Facebook to Comment on this Post