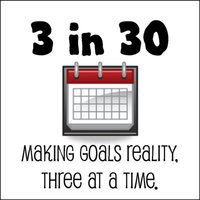 One of my goals this month was to work through Simple Blogging. I really see this ebook as blessing. At this point, I feel like it's given me a tremendous amount to think about, and a longer list of things to do, but along with that, it's given me a gift: perspective. The biggest impact it's had on me at this point is to make me realize it's not the end of the world if I don't get a post up on a particular day. It's allowed me to release myself from self-imposed guilt.
I'll be working out some of the ideas for some time to come, I'm sure. In the meantime, here's how my goals for this month are progressing:
Work through Simple Blogging: This is going well. My to-do list is growing, perspective firmly in place. I don't have to work through it all today–or even tomorrow. One great tip I want to pass on is a personal goals website anyone can use for free that helps you track all kinds of personal goals–from simple ones like drinking enough water in a day to nutrition, exercise and work-related goals. Completely customizable. 

Get into a proper routine. I've been doing better at keeping office hours. I need to follow one simple Simple Blogging tip: no email in the mornings. Get up and get on with my day. The author suggests writing posts in the morning, but that won't happen for me. However, homeschool and the general routine have been going well–dare I say better–and we have been working through things and having solid blocks of time in the afternoon to do things. I still need to work out a balance between time in my kitchen and doing housework and having office hours, but I'm moving in the right direction.

Get Hold the MSG posts on a better schedule. I'm getting more efficient with this as time goes on. I'm learning my way around iMovie for one thing, and finding shortcuts. I'm also keeping the camera with me and having it at the ready to record more than one post at a time. We're always engaging ourselves in conversations, and there's always new material. I've also learned something that's helping me explain my need for footage to people I meet. I tell them I'm using it to teach my own children. This is not an attempt to be dishonest. In fact, this is part of my motivation for the lessons, and it is really helping. Our kids are much more intentional about their learning than before, and Sprout, in particular, is much more involved and retaining far more than before. Their involvement has increased as well, since we added the bloopers to the end. It's their favorite part. And it's a more logical explanation to the new friends that we meet than trying to explain that I want to teach others. I show people their bit of recorded conversation afterward, and everyone is flattered to help. If you haven't yet, take a peek. If it's half as much fun for others as it is for us, I'll be thrilled.
How about you? April's more than half-gone. Has it been productive? Could you use a system like this to keep you going?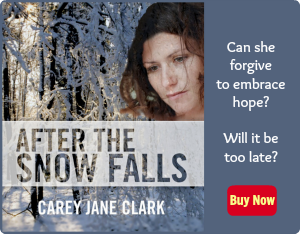 Use Facebook to Comment on this Post