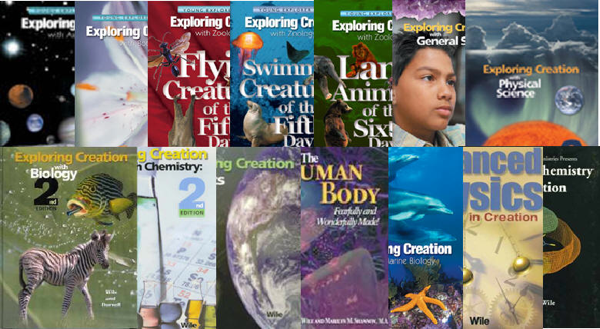 One of the curriculum decisions our family made for the fall of 2012 is that we would begin using Apologia curriculum for Science.
Previously, when we studied with Sonlight, they didn't offer a specifically Creationist curriculum. My kids' request for this was one of the reasons we left Sonlight. [Sonlight now offers Apologia.]
After visiting the Creation Museum in the fall last  year, my kids were even more excited about using a specifically Creationist curriculum for Science. Because it was given to us, we used Considering God's Creation for the last year of our science education, but starting this fall, our plan was to dive in to Apologia for the first time.
I was very excited when I happened to spot a reference on Facebook to an online version of the class! I contacted the instructor, attended an online "open house," and she graciously agreed to an interview here on my blog.
Her name is Debbie Mackin, and her course is running through CurrClick Live.  A PDF Catalogue of all CurrClick Live's Fall Course Offerings is available.
I had several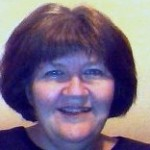 questions for Debbie, and she answered them all:
What qualifications do you have for teaching science? First and foremost, I am a homeschool mom, and I have taught my own children since they were born. My oldest is now 15 years old.I also have a background in science education. I graduated from the University of Tampa with a BS in Medical Technology and interned my senior year at Duke University Medical Center in their Medical Technology Program. Subsequent to that, I worked in the clinical laboratories at Duke for 12 years. I am a certified Medical Technologist (ASCP).

While at Duke, I had many opportunities to train new employees.  I helped one lab prepare for it's CAP (College of American Pathologists) Inspection which required that all aspects of the lab be up to standards, including quality control and employee training.  One year I had a high school intern from the NC School of Math and Science shadow me during the day and while there she also worked on a graded project which I helped oversee. During my last years at Duke, I was a Senior Technologist which meant that I was responsible for the daily running of the lab which also included training employees. I also helped write training manuals in several labs.

I taught science for seven years at a co-op using Apologia curriculum, as well as other classes out of my home and at a friend's home.

I love working with kids. I was children's ministries director at a former church for three years, and a Girl Scout leader for seven years, and I'm now a Troop Coordinator for a new American Heritage Girls group.

What is your heart for these classes? Why do you teach them?I believe that science is a gateway to learning more about our amazing God. I have a passion to help kids see our Awesome Creator through the study of science!I am a firm believer that science and faith do not need to be separate but rather the study of science can confirm scripture. By studying the creation around us, we can better know our Creator. I enjoy challenging the students to think through issues we face today as we encounter them in our study of science.

While grades and tests are important, my prayer is that these courses would not just be another science class but rather that they would be vehicles to help students draw closer to the One who created all things. My goal is to partner with you as a fellow homeschooling mom on this journey.

What is the advantage to taking a class from you as opposed to doing it on one's own? Well, I think its generally better to learn with others.  Students are able to interact during and outside of class. In my classes, I do an overview of the material and encourage discussion of that as we go. We also go over all of the review questions in class.  I'm always available to answer their questions via the forum and other students can also help by answering questions.  This gives students many opportunities to ask questions and ensure they understand the material.A classroom setting, even online, gives students a connection with others and allows for accountability that they don't have when working alone.  The students often become good friends with those in class as well and look forward to seeing each other.  Students come from all over the US and even around the world so for me, that's a unique opportunity that you only get by taking classes online.
How do the classes work?Students gather in a virtual classroom.  In this room there is a webcam so students can see and hear me.  Students can also be given this option when needed to share things with the class. Most of the time however, students communicate via the chat pod.This is the virtual classroom students have access to 24/7 during the course:


During class, I use a PowerPoint presentation as well as videos and even sometimes screen shares so they can see something on my computer such as a website.  Students can submit papers or pictures for me to display in the classroom. Most of the materials, tests, weblinks, etc are in CurrClick Live.  Students go there to get the classroom link also. All classes are recorded so students who missed class or just want to watch it again can do so. That link is also posted in CurrClick Live.

How large are class sizes?The nice thing about the virtual classroom is that the class size can be almost unlimited however how big the class is depends on the class itself. I would say that most of my classes usually have less than 20 students.  If it gets too large, its hard to have those interactions during class so I would most likely open another session to alleviate that.
Do students interact with one another?Yes! Students can interact during class as it relates to the topic we are discussing. They can also communicate in the forums.  Students can easily make a connection with other students.
What courses are you offering for Fall 2012? I am teaching one elementary course, two middle school and one high school course:

Elementary:

Exploring Creation with Anatomy and Physiologyfor 4th-6th grade beginning September 6, one class per week, running 14 weeks (no class the week of 11/19). The classes run 60-90 minutes. This course finishes in one semester. Click here for a discount link.Middle:

Exploring Creation with General Science for 6th to 7th grade, beginning August 21, one class per week, running 16 weeks (no class the week of 11/19). Tests will be given online and classes run 90 minutes. This is the first module of a class that will finish in the second semester. Students will have to reenrol for the second semester class.

Discount link for Session 1 (1:00 p.m. EST) (payment plans are also available for all courses above elementary level)

Discount link for Session 2 (6:30 p.m. EST)

Exploring Creation with Physical Science for 7th to 9th grade, beginning August 21, and running 16 weeks (no class the week of 11/19). Tests will be given online and classes run 90 minutes. This is the first module of a class that will finish in the second semester. Students will have to reenrol for the second semester class. Click here for a discount link.

High School:

Exploring Creation with Biology for 9th grade and up, beginning August 21 and running 16 weeks (no class the week of 11/19). Tests will be given online and classes run 90 minutes. This is the first module of a class that will finish in the second semester. Students will have to reenrol for the second semester class.

Discount link for Session 1 (10:30 a.m. EST)

What does a student receive when the class is complete? All students will receive a certificate of completion that parents can use for their records each semester.  This lists the assignments and topics discussed during that class. If the class has tests and other assignments that I grade (middle school and up), a record of that is also available through CurrClick Live.
I want to thank Debbie for taking the time to answer these questions and for making her discount links available. We look forward to studying with you this fall, Debbie!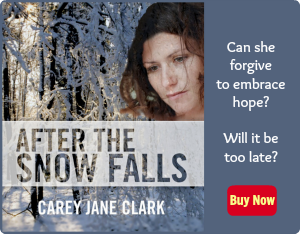 Use Facebook to Comment on this Post