One of the reasons I claim to homeschool is so that we can offer our children an education in the arts that they wouldn't receive in school. In theory, art is an important part of our education–one for which we budget curriculum dollars, and for which we want to make time.
However, in the chaos of this year, art has been one of the first things that has gone out the window. As we moved from place to place and kept a busy schedule, it was hard to carve out time for art. When I did plan it in the schedule, we'd be disorganized, unable to find our supplies. None of us were happy about this, but it seemed inevitable.
Lately, our homeschool room has been a sorry mess. As our furniture still hasn't arrived (yes, I know), we've had chaos in the homeschool room. We felt satisfied to do the three R's and get through a day without interruptions to find something we needed but couldn't find.
Finally, furniture or no furniture, I'd had enough. I spent the last couple of days sorting and purging. Then yesterday, I picked up this storage unit at IKEA (we realized a while ago we'd need something for storage to supplement the furniture order anyway) and got everything organized–paper, school supplies and art supplies.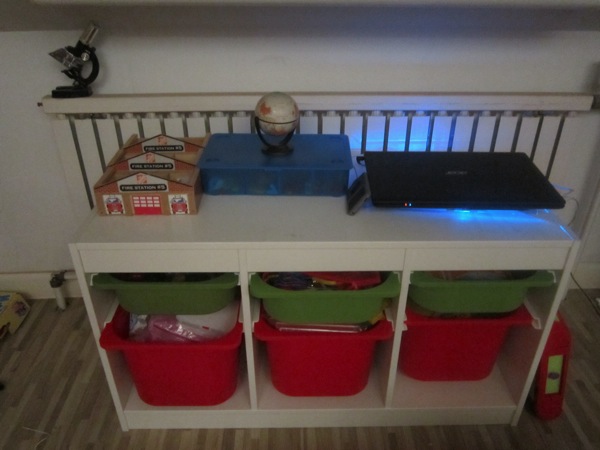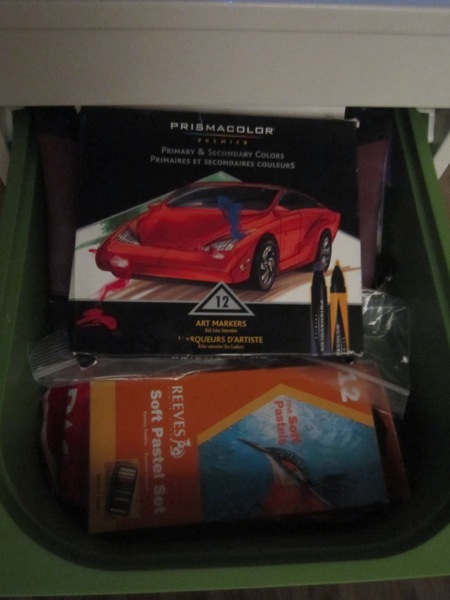 Then, crowded around our little kiddie table, we actually did art. It's not the art curriculum I paid all the money for. We'll get to that, eventually. But for now, we pulled out our supplies, and visited Hodge Podge Mom's art tutorials. I've had them bookmarked forever, and finally got down to doing one (the first one).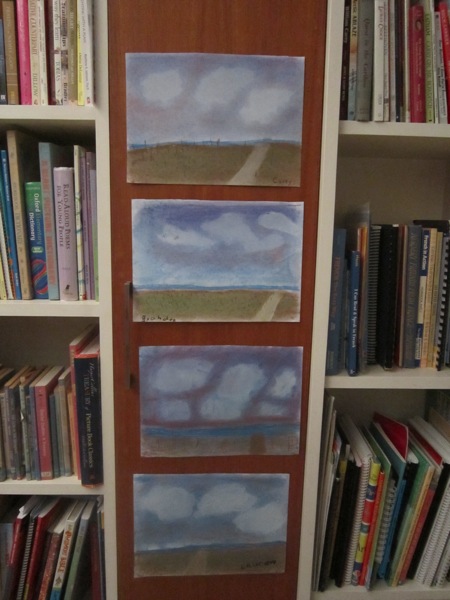 Sprout was a little wary–she was sure she wouldn't enjoy this, but in the end, everyone got good and messy and had a blast! Even Mom.
The chalk pastels were the perfect project–so easy to get started with, so much fun! Everyone had a moment or two of "Uh-oh, I think I've ruined it," but in the end, we were all pretty satisfied with the results. Can we do art tomorrow?


Use Facebook to Comment on this Post