People who know me well may laugh at the notion of me writing a post on organization. People who know me even better will know that I am actually a fairly organized person–it's just maintaining order that can be a challenge for me. Being a homeschooler means your kids are at home 24/7, so the potential for mess is huge. It also means Mom's time is committed pretty heavily–another factor working against an organized home!
That's why when we furnished our homeschool space, I went to great lengths to make sure keeping things organized would be relatively easy. First we purchased this IKEA table at the good old "As Is" department. (In one of those serendipitous moments, it was there, almost half-off on the day we went intent on purchasing it!)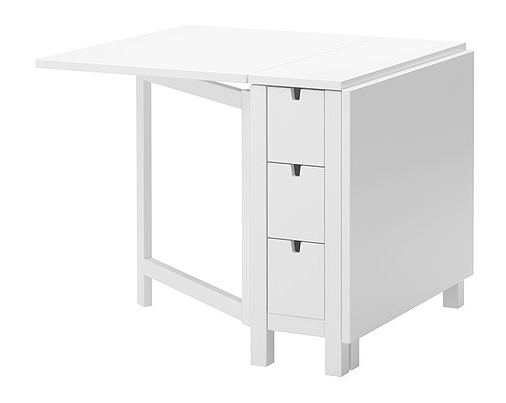 The drop-leafs (leaves?) on the table were an essential so we could push the table out of the way and fold out the sofa for Pumpkin in the homeschool room when guests come and take over his  room, and the storage drawers are awesome! There are places for pencils, crayons, markers, scissors, hole punch (because it's A4 and compact and fits inside the drawers), stapler, and pencil sharpener. Everything's right at our fingertips when we sit down to study.
I realized recently that although we've fully moved in and finally have every room furnished, I hadn't taken any updated pictures of the homeschool room. It's pretty full now, with our kiddie-table-turned-nature-table, large table, trofast, sofa and piano–and all the shelving. It is so wonderful to have the sofa right in the homeschool room so that even when we shift gears, we don't completely lose focus (can you relate?).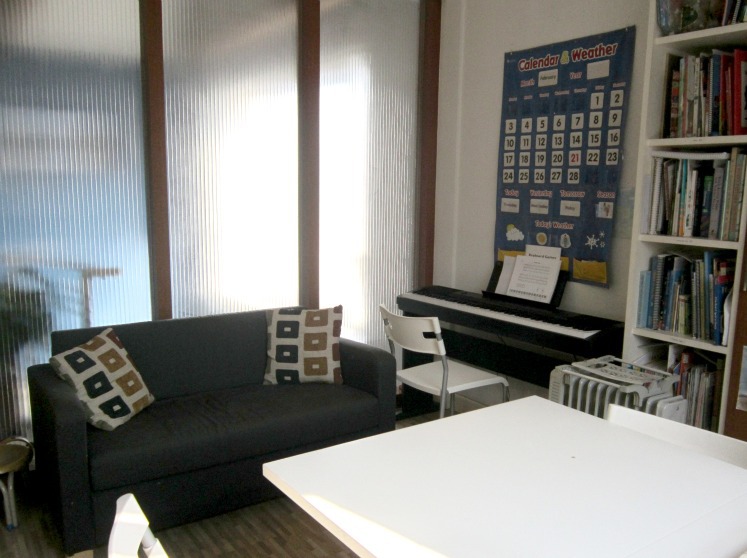 The Trofast storage container (also from IKEA, of course) stores art supplies, the kids' art portfolios, some science and math manipulatives, and more art stuff.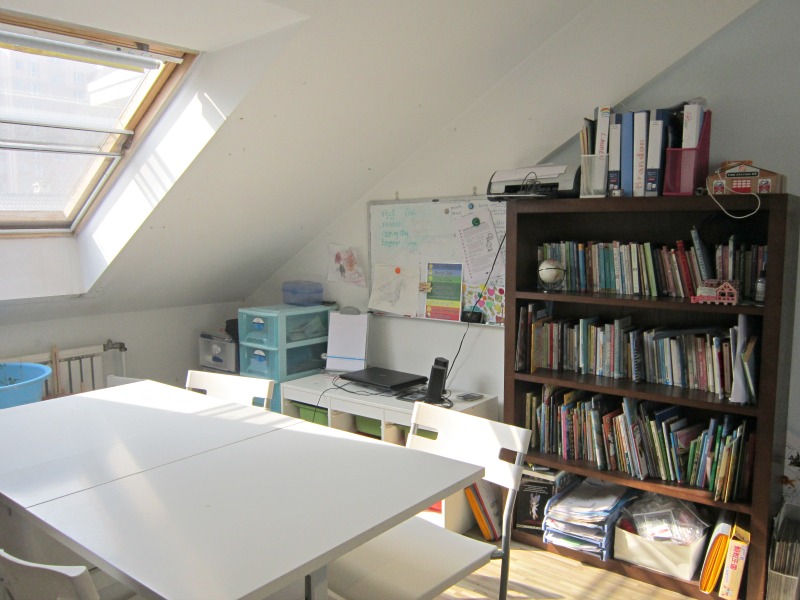 All this built-in shelving is a huge blessing to help enable our book addiction! We've been so blessed, too, to have been given so many of these books.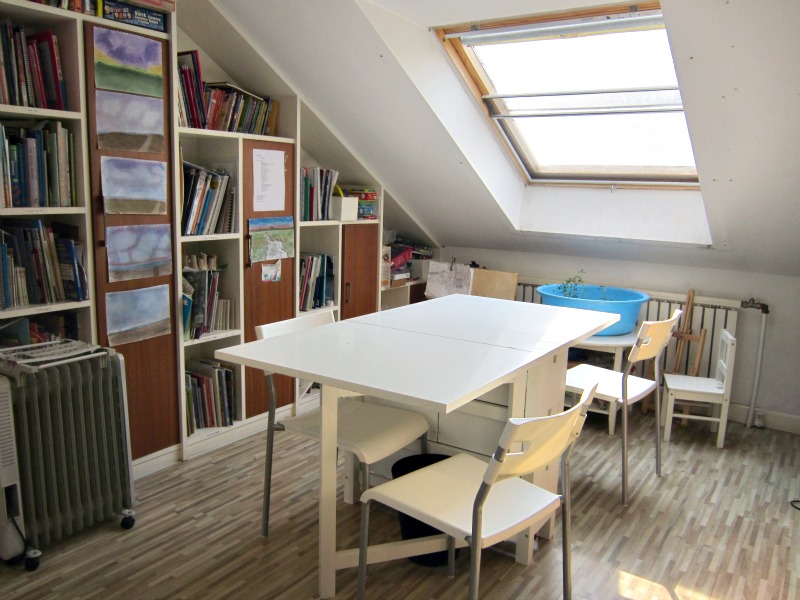 Doesn't the new piano look like the space was made for it?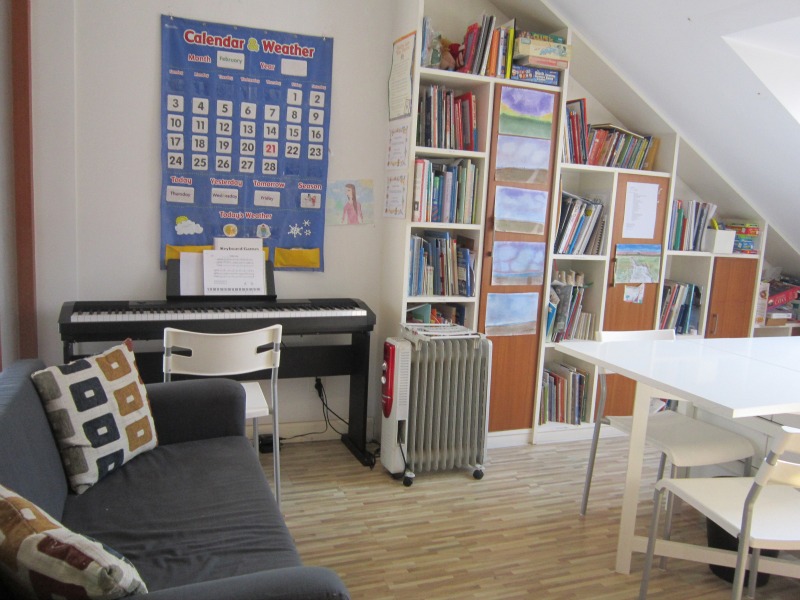 Maintaining Order
You'll notice things look pretty neat and tidy. But it is a challenge to keep it that way. Here are some things that help in that department:
We try to clean up as we go along. To be honest, I'm just as bad as my kids in that department, and have to constantly remind myself. In one of those lovely cupboards behind the table, I have a "planning shelf" where I keep all the resources I use daily. I get everything out in a big pile in the morning (or the night before if I'm really on the ball) and work through it during the day, putting things away as we go along.
The kids each have a sorting slot. We have sorters for the kids' work, and we hole-punch things, slide them in the sorter, and at the end of the day, everyone files their pages in their notebooks under the appropriate subject, or their art portfolios, if appropriate.
No privileges may be enjoyed until bedrooms and homeschool room are tidy. After 4:00, we allow some media/screen time. But first, each child must have practiced piano and violin, done 15 minutes of Mandarin with Rosetta Stone, have a tidy bedroom and have done their part to tidy the homeschool room.
No toys in the homeschool room. That's the rule. It doesn't always get followed, hard-and-fast. The homeschool room has become our kids' favorite place to be at any hour of the day, so things sometimes migrate.
Chore cards. To eliminate the squabbling over fairness when it comes to assigning tasks, I hand out chore cards. The chores are easy enough for everyone to do, especially since everything has an assigned place. The cards allow for some easy jobs and more difficult ones. If the kids want to come up with their own plan for cleaning the room, that's fine with me, but if there is any dispute at all, out come the cards. I've included a PDF of these cards below (eight cards total).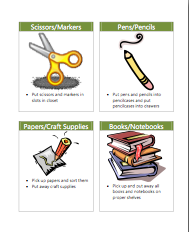 What do you do to keep the chaos at bay?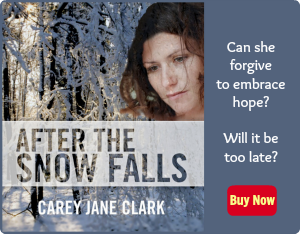 Use Facebook to Comment on this Post